Collaborative consultation.
It all starts by listening to you. Asking you the right questions. Learning what's working well for your business, and where you need improvements.
At NIS, our goal is to be your trusted reference for technology and security consulting and design. As a fully independent firm, we understand that your time, human resources and money are valuable. So our focus is always on finding the best solutions to maximize your investment—not on selling you a particular vendor.
To ensure that your systems work faster, smarter and more cohesively, NIS designs and specifies to the latest codes and standards. With more than 30 years of experience on the leading edge of the industry, you can be confident that your technology will continue working for you. Today, and in the future.
Read More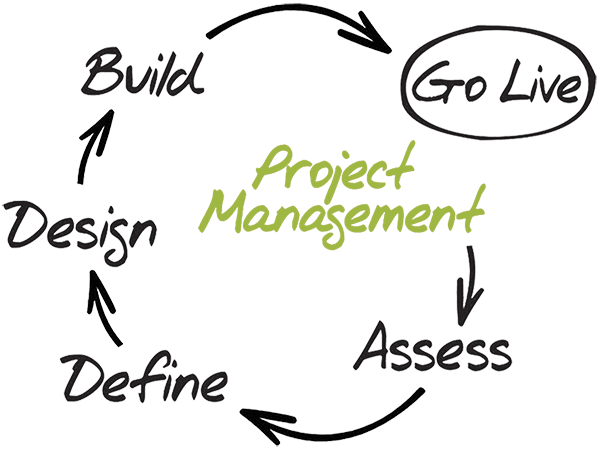 LET'S START THE CONVERSATION.
Together, we'll determine where you are, where you're going, and where NIS can help.
A long-term relationship, based on honest answers—and keenly focused on your needs.
Assessment
NIS is an authority on telecommunications and technology spaces, equipment and solutions, including unified  communications and cyber security. We will establish a detailed baseline analysis of your existing environment to provide a comprehensive gap analysis that defines areas of critical, immediate and future concern.
Procurement
NIS uses well-developed methods to allow for a comprehensive study of various vendors and solutions. We provide comparative analysis by creating a standard for evaluation. This process provides clear goals for vendor responses and accountability for award performance.
Planning & Design
NIS works with you to generate budget estimates and strategic plans that encompass designs to close identified gaps, and roadmaps to get there. Design services provide complete AutoCAD® or Revit® drawings and CSI Master Format specifications, which are easily blended into any architect's package.
Project Management
NIS is a strong proponent of the Project Management Institute and our methodologies follow this philosophy. You'll enjoy the benefit of well-developed project management tools that provide productivity, transparency and results.
NIS: TECHNOLOGY & SECURITY
Make NIS your trusted partner for comprehensive technology and security consulting and design.

The speed and reliability of your technology—wireless, voice and security—is only as good as the framework it runs on. NIS pioneered universal connectivity, allowing your voice and data to share common transport. NIS continues to champion standards based designs and applications to ensure maximum flexibility for future technology.

NIS translates your business needs and objectives into a secure, scalable, reliable design that delivers the real-time communication required in today's business environment. We deliver enterprise-grade design service, monitoring, documentation, predictability and stability into staging and production-facing environments.

NIS offers hands-on experience integrating IT technologies and a comprehensive knowledge of functionality and performance. We design multi-node voice networks, including complex elements such as Enhanced 911 (E911), call recording and call center solutions, all within redundant networks.

NIS uses an integrated approach to security design, addressing both physical and cyber security. We provide design for video security, access controls, CCTV and intrusion alerts that can be blended into any architect's design. We have experience with all major brands, and understand best practices for both physical and cyber security.

UNCOMPROMISED SOLUTIONS FOR OUR CLIENTS.
We are a vendor-independent telecommunications and technology consulting and design firm. This means we advise you to purchase only what you need- Over the last 30 years we've delivered on one simple goal: provide uncompromised solutions for our clients.
This is achieved through a holistic approach of seeing all production and solutions. We understand the standards because we've helped write it, literally. As a regional voting member of the Telecommunications Industry Association (TIA), we are on the national subcommittees that create standards governing the telecommunications industry. This level of knowledge and ability ensures an objective and credible design that will meet current and future technology needs.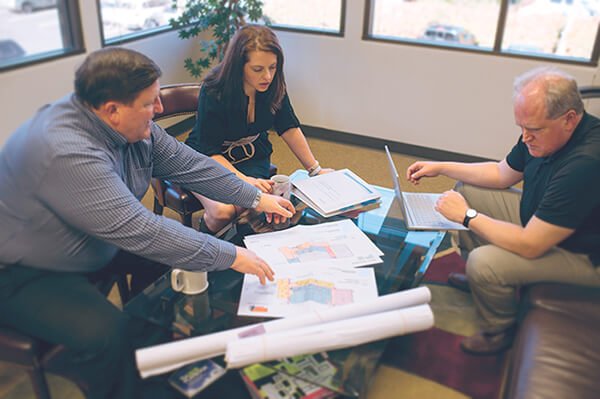 WHAT OUR CLIENTS ARE SAYING
:
"NIS's dedication to the quality of their work, as well as efforts to meet the project budget and schedule constraints, makes them a beneficial team member and pleasure to work with."
"NIS is a passionate team of professionals that we consider more as a partner in our work, than just a vendor. After working with NIS for more than a decade, I would highly recommend their expertise in many areas from network infrastructure and wireless projects to upgrading our Data Center to current standards.  We have hired NIS for various projects and have found that from planning to integrating, their experience and expertise complements our internal staff to deliver high-value services to our school district, every time."
"I cannot emphasize enough NIS's value to the Edmonds School District and encourage other agencies and businesses to rely on their services."
Debra Born, Edmonds School District